Post-doctoral Fellow, Banana Breeder
Location: Sendusu, Uganda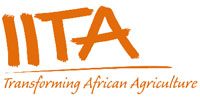 Ref No: DDG-R4D/PDF/BB/11/22
Background:
The International Institute of Tropical Agriculture (IITA) invites applications for the internationally recruited position of Post-doctoral Fellow, Banana Breeder.

The International Institute of Tropical Agriculture (IITA) is a not-for-profit institution that generates agricultural innovations to meet Africa's most pressing challenges of hunger, malnutrition, poverty, and natural resource degradation. Working with various partners across sub-Saharan Africa, we improve livelihoods, enhance food and nutrition security, increase employment, and preserve natural resource integrity. IITA is a member of CGIAR, a global agriculture research partnership for a food secure future. Please visit http://www.iita.org/ for more information on IITA.

In Uganda, at least 75% of farmers grow 'Matooke' and other bananas on an estimated 38% of the total cultivated land. However, production is far below its potential, mainly due to declining soil fertility, drought, and attacks by pathogens, such as banana bacterial wilt, black Sigatoka or black leaf streak disease, and fusarium wilt or Panama disease, and pests including the banana weevil or burrowing nematode.
Breeding of resistant cultivars is the most sustainable intervention for managing these pathogens and pests in the Great Lakes Region of Africa and elsewhere. However, banana breeding is a lengthy process, with new hybrids that are acceptable to consumers taking over two decades to deliver. An efficient selection of parents that have the traits to produce superior hybrids within a shorter time would therefore be highly desirable.
This project is funded by the Bill & Melinda Gates Foundation.
Position Responsibilities
Supervise IITA banana breeding activities in Uganda and develop new varieties in accordance with the target product profiles (desirable traits such as end-user preferences, disease, pest resistance, and higher yields) developed for matooke.
Liaise with the National Agricultural Research Systems (NARS) in the region for advanced testing and release of the developed hybrids.
Facilitate improved integration of breeding efforts between IITA and NARS.
Support integration of breeding efforts across disciplines.
Oversee the adoption and application of data-driven decision-making in the matooke pipeline.
Supervise junior-level breeding staff.
Support Ph.D. and MSc research linked to breeding.
Organize communication and dissemination undertakings, report and publish breeding results in international peer-reviewed and open-access journals.
Support resource mobilization on banana breeding.
Represent the breeding program to stakeholders.
Support effective partnerships with CGIAR centers, National Agricultural Research and Extension Systems, and Advanced Research Institute.
Perform other job-related duties as may be assigned by your supervisor.
Educational Qualifications
The candidate should have an advanced university degree (Ph.D.) in Plant Breeding or related fields.
Core Competencies
Experience in experimental design and statistical analysis.
Demonstrated ability to publish in quality peer-reviewed journals.
Experience in banana research is an added advantage.
Ability to work as a member of a multi-disciplinary or transdisciplinary team in a cross-cultural environment.
Demonstrated organizational skills and ability to prepare high-quality reports.
Excellent interpersonal skills and proven ability to motivate inspire and promote teamwork.
Excellent leadership and people management skills, with Gender, Diversity, and Inclusion (GDI) awareness and understanding; strong cultural awareness.
Fluency in English with excellent verbal and written communication skills.
Duty Station: Sendusu, Uganda.
General information:
The contract will be for an initial period of two years. IITA offers an internationally competitive remuneration package paid in US Dollars.
Applications:
Applications must include a cover letter, which should address how the candidate's background/experience relates to the specific duties of the position applied for, curriculum vitae, and names and addresses of three professional referees (which must include either the Head of the applicant's current or previous organization or applicant's direct Supervisor/Superior at his/her present or former place of work). The application should be addressed to the Head of Human Resources. Please complete our online application form using this link: http://www.iita.org/careers

Closing Date: 13th December 2022

IITA is an equal opportunity employer and is committed to building a diverse workforce, particularly welcoming applications from women.

While all applications will be acknowledged, please note that only shortlisted candidates will be contacted.
More positions from: IITA (International Institute of Tropical Agriculture)
Posted from November 23, 2022 until December 13, 2022
SeedQuest reference number: 142689