Agriculture & Nature Responsibility Director
Location: Montechiarugolo (Parma), Italy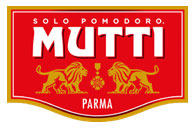 FUNCTION: AGRICULTURAL SERVICES
REPORTS TO: CEO
PURPOSE OF THE FUNCTION:
To maintain and implement with a commitment to continuous improve the Group's Agro-Industrial supply chain model, built with a long-term strategic vision.
The model must enable the Company to meet the product quantitative needs, keep the highest quality standards of tomatoes and foster the collaboration with all the supply chain's stakeholders in order to constantly foster and improve cultural innovation and positive varietal experimentation.
The Agriculture & Nature Responsibility Director reports directly to the CEO coordinating the supply for our three production plants in Italy. They will have interfunctional relations with all organizational departments and will especially work closely with: Production Manager, Quality Assurance Manager, R&D Manager and the Corporate Communication department, in relation to nature responsibility projects.
DUTIES AND RESPONSIBILITIES:
Ensuring the supply of tomatoes both in terms of quantities as well as to ensure the highest qualitative standards and in respect to the Company goals.

Managing the stakeholder and the relations with all production associations as well as with farmers (i.e. current partners on environment sustainability projects, producers, research institutions, ANICAV, the Organismo Interprofessionale and relevant institutions) so to ensure that they partner with our Company whilst embracing our culture and ethic code of conduct.

Developing the strategic plan with relation to tomatoes' allocation and distribution always ensuring high

quality standards as well as to challenge the need for increasing quantities on the market.

Overseeing the distribution planning to ensure production supply and supply chain optimization for tomatoes.

Analyzing and implementing the strategy with relation to seeding development and harvesting taking into consideration all the variables that might positively impact on the quality of the tomatoes.

Proposing and implementing an economic analysis of the raw materials' costs on the market.

Ensuring to abide by the specific procedures related to the product and supply chain certifications.
Proposing and implement projects to foster and share knowledge with all the supply chain stakeholders in order to improve productivity, quality and organoleptic features.
Providing a timely knowledge and interpretation of EU, national or local agricultural policies and their impact on the Company Agro-Industrial supply chain strategy
Managing and coordinating the team with respect to health and safety requirements and the company regulations

Ensuring the professional development of the team in alignment with the Company and individual development plans and the correct evaluation of the employees in order to identify their potential
APPLICATION
Please apply to Francesca.Viviani@muttispa.it.
Learn more about Mutti S.p.A. at www.muttispa.it
More positions from: Mutti S.p.A.
Posted from November 10, 2020 until April 13, 2021
SeedQuest reference number: 121769