A day in the life of James Matthewman, Deputy Head Greenkeeper at Maesteg Golf Club
United Kingdom
May 24, 2023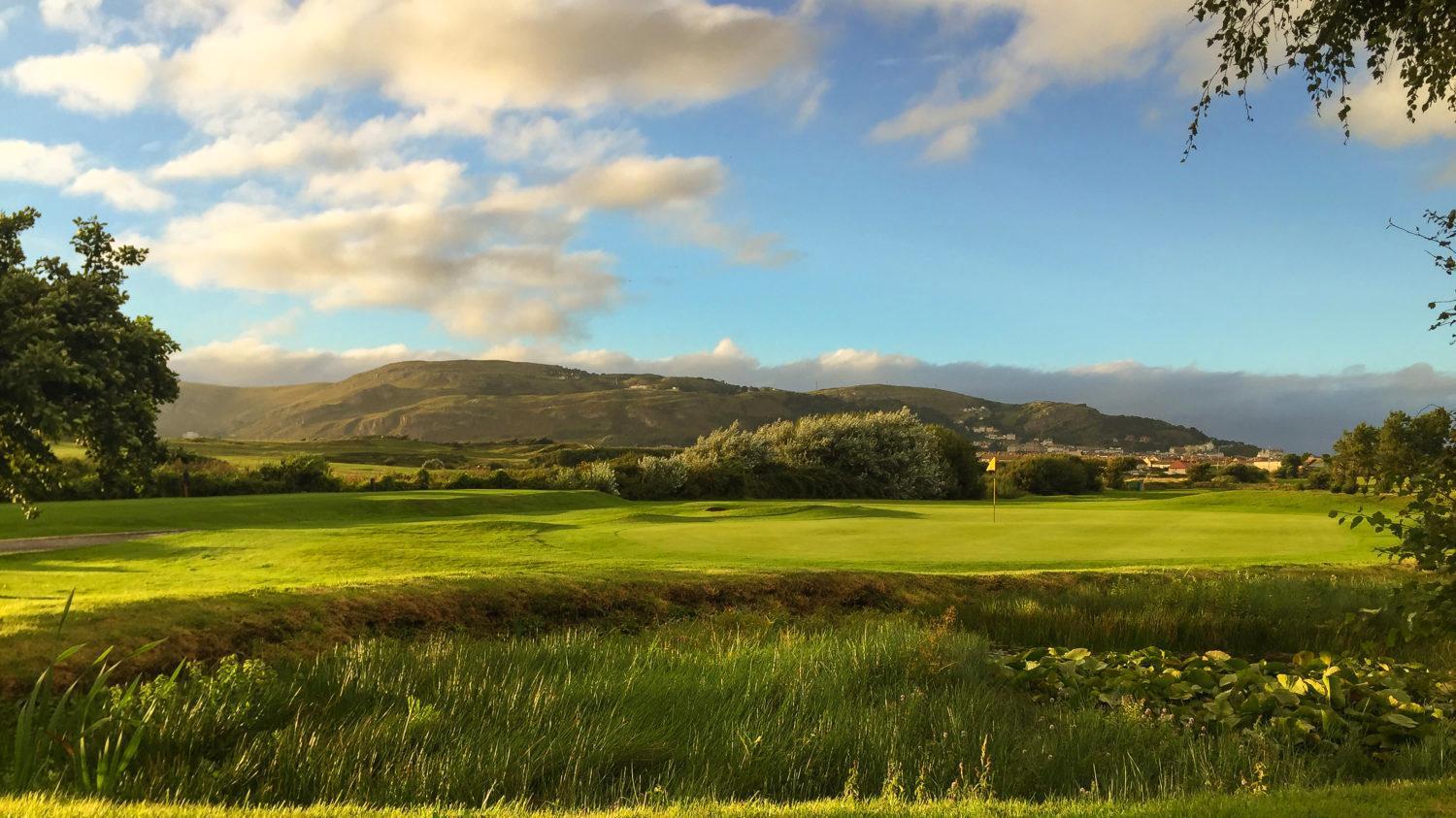 We asked James Matthewman from Maesteg Golf Club a series of questions about his life as a Deputy Head Greenkeeper & how he overcomes the challenges that face his throughout the golfing season.
1) What time do you arrive at the club and what is your morning routine?
I arrive at the club around 4.45am and immediately put the kettle on ready for my day ahead. I can't function without my coffee first thing!




2) How many people are there in your team and do you share tasks?
We have two assistant greenkeepers, along with myself as Deputy Head Greenkeeper and Steve who is the Head Greenkeeper. We all have our own jobs, but being a small team means we do all try and pitch in where and when required, particularly on the more physically demanding jobs.
3) How do you motivate your colleagues?
We are a very close team, almost like a family, so we stay pretty motivated - even in the bad weather! What Steve does, which is a great motivator is what we call a 'job and finish' so if we have a task that would take most of the day and the weather is bad, we'll all crack on and work through a break to get it finished if needed, then head home earlier to compensate. It's not nice coming in, taking your wet gear off, going for break and then putting wet gear back on and going back out in the rain. When you know you're finishing and going home, you give it 100%.
4) What aspects of your job give you the greatest satisfaction?
I think any greenkeeper would agree that most jobs in greenkeeping give you satisfaction, especially on a summers day when you look over the course and see everything cut and striped - there's nothing better. That being said, what really satisfies me is curing a blocked or broken drain and seeing an area that has previously been saturated and under water become dry.
5) And the least satisfaction?
Rain!! There is nothing more dissatisfying than watching the course and all your hard work get washed away. I know we need the rain, especially in summer, to take away the pressures of irrigating but I've always said that when its dry, at least you can get on with tasks and projects… you can't when the place is soaking wet!
6) Have you attended any courses recently, and if so, what did you take away?
As I had a promotion from Assistant to Deputy a couple of years ago, I had no real managerial experience, so I decided to enrol on a Leadership and Management Apprenticeship. I have recently completed it and couldn't believe the experience I've gained from it. I also have a newfound appreciation of how much stress managers can find themselves under too!
7) What is your favourite season of the year and why?
I'm a big fan of all the seasons as I love watching the course change, but if I had to pick one it has to be the summer, right?! Who doesn't love getting up early, getting the shorts and shades on and enjoying those rays (with plenty of sun cream of course)!
8) Are you witnessing evidence of climate change and, if so, how has your job had to adapt to changing weather patterns?
Absolutely. We seem to be located in a micro-climate anyway, so whatever the weather is we at Maesteg get the extremities of it! We have certainly noticed that the summers are getting hotter and the winters are getting wetter. Personally, I don't think you can do a lot about it other than to adapt and work with the conditions rather than against them. The only real change I have made is to get myself two sets of waterproofs for the winter!
9) Have you had to overcome any course issues with disease and/or pests?
With so many chemicals being banned over the years, the job itself has become so much harder than it was. Four years ago, Steve and myself decided to go fungicide free as we didn't know what the future held in managing disease and can happily say we have stuck to it. We get the odd outbreak, but we just seed and dress any scarred areas. Pests on the other hand, now there is the real concern! We have had massive problems with leather jackets, which are a real problem and look set to be a problem for many years to come! This year we had a University come to the club to do some field trials after they identified us as a 'perfect breeding ground' for leather jackets, which is not something you want to hear but we are willing to do what it takes for any ground-breaking research into the control of these pests!
10) What seed mixtures and/or cultivars do you use for your greens, tees, fairways and roughs?
In the spring we will do our renovations using Johnsons Sports Seed J Fescue on the greens which will aid us during the harsh dry summers we are now facing. For Autumn renovations we switch to Johnsons J All Bent which seems to thrive and retain good coverage during the colder and wetter winter months. For tees and approaches we have been using Johnsons J 4Turf with tetraploid ryegrass as it germinatesquickly and gives us great colour and coverage, which is what we want and what the golfer loves to see!
11) With a growing focus on sustainability, do you deploy any sustainable practices in the management of your course?
We are constantly watching our carbon footprint; it is so important nowadays with the effects we're all experiencing from global warming. One thing we do is ask ourselves if certain areas really need cutting in an attempt to reduce our mowing and thereby lower emissions. Also with fuel price increases, I feel that has become a necessity.
12) What do you do to support wildlife?
Maesteg Golf Club is set in the Llynfi Valley so it is crammed full of wildlife whether it's deer, moorhens and pheasants right down to newts and field mice. With this in mind, and as part of my college course, I asked Steve if we could grow in certain areas for wildlife management. It has been a tough task as you have to accommodate the golfer also. Growing in these areas will make the course tougher, but I'm happy to say we have found the right balance now and are supporting a wide variety of wildlife.
13) What are the technological developments that you feel have been the most important in your career to date?
I have recently started using data for all aspects of work conducted. You can't go wrong with data, it is a fantastic tool to have whether it be for your own reference or for committee meetings, you can present all the facts and as my father used to say to me, the proof is in the pudding!
14) Do you use social media professionally and what do you think this contributes to the industry?
Yes I am constantly on social media, especially Twitter! I think the world is all about technology nowadays, and social media is a great way to stay in touch with friends, peers and anyone involved with sports turf. I still do educational videos now and again and they seem to do really well. It helps the golfer understand what goes in to producing a golf course and the struggles greens staff may face!
15) How would you improve the greenkeeping industry?
Greenkeeping is not recognised as a profession. An example of that is that my 8-year-old was asked recently to talk about his parents in school and what they did for a living… they had to Google what greenkeeping was because they had never heard of it! Then they said "oh he cuts grass" which is what we seem to be recognised for and which every greenkeeper knows doesn't even scratch the surface of what we actually do. I also think the industry can be too serious. Yes, it is a very skilled job but I feel there should be a lighter, more positive outlook on it sometimes.
16) What advice would you give to a young greenkeeper starting out today?
Stick it out! The first year in greenkeeping can be very tough but as time goes on you will reap what you sow. There are so many health benefits to greenkeeping and the amount of skills and knowledge you gain is astronomical. There are also so many learning opportunities and qualifications to be gained. I've worked in greenkeeping since I left school and have loved it ever since!
17) How do you spend your leisure time?
I like interacting with fellow greenkeepers on Twitter and at weekends, love watching the boxing. I also try and play snooker once a week and golf when the sun shines
More solutions from: Johnsons Seeds Ltd.
Website: http://www.johnsons-seeds.com/
Published: May 24, 2023