Hollister, California
June 26, 2006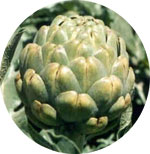 United Genetics Seeds Co. and independent breeding company Kurupas Enterprises have finalized a Marketing Exclusivity Agreement for the distribution of Artichoke, Emerald P.V.P. 9100220. The agreement includes a collaboration of resources to create new artichoke varieties under the supervision of both companies.
Artichoke Emerald P.V.P. is a very productive high yielding, medium early to late maturing, thornless, glossy green, buttery flavored artichoke with a large heart and conical shape making it ideal for fresh market or processing. Emerald adapted to diverse growing climates is highly resistant to freeze damage down to temperatures of 15 degrees F. ground level.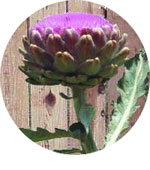 Emerald also is highly heat resistant and has been successfully transplanted in temperatures of 115 degrees F.
These qualities make Emerald P.V.P. very useful for pinpointing particular market opportunities for growers to enter and has enabled Emerald to be accepted in many commercial markets around the world.
United Genetics Seeds Co. with headquarters in Hollister, California, is a breeder, producer, and marketer of vegetable seeds for the global vegetable producing markets. The company uses traditional breeding programs to produce enhanced vegetable varieties. Its varieties are created to offer extended shelf life, increased yields, more disease resistances, and overall increased product quality. Founded in 1989 United Genetics has subsidiaries in Italy, Chile, China, and India.