SynTech Research US receives licence to test imported Bt
Davis, California, USA
July 6, 2012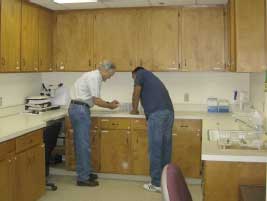 SynTech Research is delighted to announce that its Sanger Research Station in California, USA has been certified as a quarantine facility to rear specific insect pests. It has also recently received an USDA/APHIS import permit to allow laboratory culture and testing of imported strains of Bacillus thuringiensis (B.t.) for efficacy against target US agricultural pests.

Grant of the permit is an additional endorsement of the Sanger laboratory's state-of- the-art containment and testing facilities for exotic organisms, already approved for work on susceptible and insecticide-resistant strains of malaria mosquitoes.
More news from: SynTech Research, Inc.
Website: http://www.syntechresearch.com/
Published: July 6, 2012
The news item on this page is copyright by the organization where it originated
Fair use notice