Marrone Bio Innovations hires industry veterans to expand ag commercial operations in North America
Davis, California, USA
June 1, 2012
Marrone Bio Innovations, Inc. (MBI), a leading global provider of natural pest management products for the agricultural and water treatment markets, announced today an expansion of its agricultural team with the hiring of industry experts across geographies in North America. These industry veterans bring a total of more than 75 years of agricultural and bioscience experience to MBI's commercial ag operations.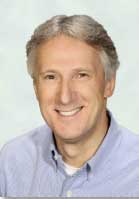 Formerly of Bayer and BASF, Maris Klavins brings more than 20 years of sales, strategic and tactical marketing, regulatory and finance experience to his new role as product manager for MBI's growing portfolio of biopesticides. Klavins most recently served as integrated crop platform manager at Bayer CropScience in Raleigh, North Carolina, where he created and executed the marketing strategy for all herbicides, fungicides, insecticides and dealer and grower incentive programs in the tree fruit, nut and vine crop categories. At BASF Corporation he managed the claims, litigation, sales reporting and customer incentive groups within the Crop Science division; he also served as a senior product manager, strategic marketing, where he created the marketing strategy for $250 million in national and branded soybean and corn products. Klavins will provide strategic leadership for commercializing products in MBI's biopesticides portfolio.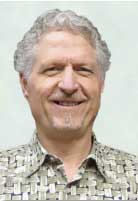 Steven Whitesides, Ph.D., joins MBI as commercial development/tech services manager. Whitesides was most recently a plant pathologist with the USDA. Whitesides comes to MBI with more than 20 years of experience in field and lab research, as well as product management for large and small agricultural companies. Prior to his work at the USDA, Whitesides was a project manager for the Hoefler Consulting Group, where he organized and managed air quality monitoring projects throughout Alaska. He also worked as a registration manager for OmniLytics, Inc., providing guidance, safety protocols and registration documents to the EPA and the FDA for microbial products for plant and animal health. In addition, Whitesides has held management positions at Plant Defense Boosters, UAP Northwest, Tomen Agro, Inc. and Ecogen Inc. He will be responsible for the planning, implementation and reporting of field studies throughout the western United States for MBI's agricultural biopesticides. hermes kelly hermes handbags.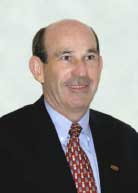 J D Brooks, with 30 years of experience in domestic and international agrochemical and biosciences, joins MBI as territory sales manager for the mid-Atlantic states. His background includes leading marketing and commercial development teams with multinational organizations and managing science-based enterprises. Brooks' most recent roles include regional sales management at Agraquest and initiating the BioAg Center and the BioFuels Center for the state of North Carolina. His other positions have included global
We're excited to bring Maris, Steve and J D to the Marrone Bio team," said Chris Hildreth, senior vice president of commercial operations. "Their extensive experience and deep knowledge of our markets will be invaluable as we continue to develop and deliver effective and environmentallyh responsible pest management solutions that meet the demands of today's growers."
More news from: Marrone Bio Innovations
Website: http://marronebioinnovations.com/
Published: June 1, 2012