Increased support to the Chinese agro industry: Westrup launches Chinese language website
Denmark
February 21, 2012
In cooperation with Mr. James Li from Westrup China, we are proud to launch our Chinese website http://chinese.westrup.com/.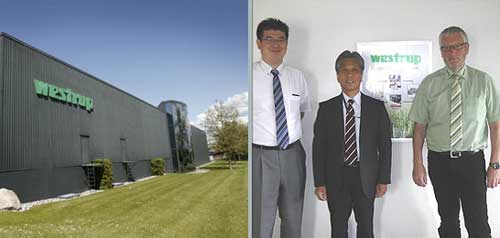 The new site offers a range of features including a thorough introduction to the decades of global experience Westrup has gained in the seed processing business as being one of the market leaders.
Our product offering is based on longstanding innovative partnerships and the desire of developing business leading seed processing systems.
Whatever requirements you might have, we are convinced that we will find a solution incorporating the latest technological features in order to increase your profitability along with securing long-term reliability of our equipment.

More news from: Westrup A/S
Website: http://www.seedquest.com/_yp/w/Westrup.htm
Published: February 21, 2012